LOW-CALORIE, LIGHTLY SWEET, ALWAYS REFRESHING
PURPLE TEA:
Magic is discovered in Kenya.
Move over Green
Purple tea is a rare tea variety grown in the Mt. Kenya region, derived from the common tea leaf, Camellia Sinensis. Green, black and white teas are processed from the green tea bush, but purple tea has purple leaves with superior health benefits and is known scientifically as TRFK - 306. We just call it amazing.
Created for Good
While Purple Tea does have an amazing taste, it was actually never developed for this reason, it was instead created for its medicinal purposes. Learn about the health benefits below.
A Higher Purple
This new variety of the classic tea plant was only recently developed and is exclusive to Kenya. Purple tea is grown in cooler conditions, at an elevation of between 4,500 and 7,500 feet. This allows the plants to sustain more intense sun rays causing it to produce high levels of protective anthocyanins and higher levels of polyphenols.
Better than
Blueberries
Purple tea contains red and purple anthocyanins – antioxidants which produce the distinctive reddish purple colors of the leaves. Blueberries are particularly rich in anthocyanins, which have been shown in studies to help fight cancer, cardiovascular disease, and cognitive issues. Purple tea, however, has a much higher content of anthocyanins than blueberries – 1.5 percent compared to 0.1 percent.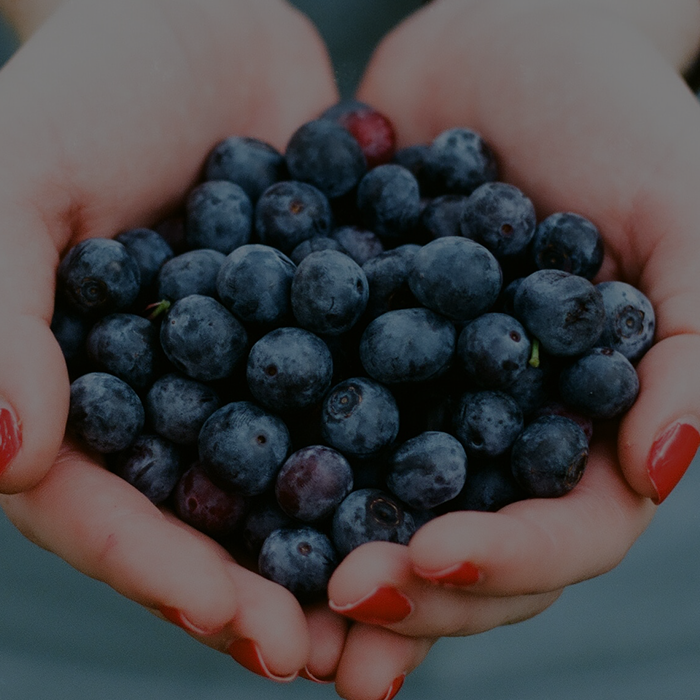 PURPLE TEA CONTAINS 15 TIMES MORE ANTHOCYANINS THAN BLUEBERRIES
Antioxidant Rich
Antioxidants are your body's best friend! They are substances, natural or man-made (we obviously prefer natural), that can prevent or slow damage to cells caused by free radicals and oxidative stress. This damage plays a role in heart disease, cancers and other diseases. Plant-based foods are the best sources of antioxidants including, fruits, vegetables and tea. Research shows that purple tea has a free radical scavenging rate of 51% compared with 34.3% for green tea.
PURPLE TEA CONTAINS 51% ANTIOXIDANTS AND GREEN TEA CONTAINS ONLY 34.3%
That Plant Life
Polyphenols are micronutrients we get through certain plant-based foods and studies suggest purple tea has 1.6 times more of this good stuff than green or black tea. Even more exciting, purple tea has GHG, a unique type of polyphenol not found in other teas and may be the compound responsible for purple tea's fat-burning, metabolic and brain-health benefits and so much more!
PURPLE TEA CONTAINS 1.6 TIMES MORE POLYPHENOL THAN BLACK OR GREEN TEA
Better Brains
Purple tea contains exceptionally high levels of epigallocatechin galette (EGCG), a type of plant-based compound known as catechins. These natural compounds act as potent antioxidants that protect against cell damage and disease. They also have anti-inflammatory benefits and early research suggests EGCG may play a role in improving neurological cell function and preventing degenerative brain diseases.
SCIENTIFIC RESEARCH TELLS US THAT PURPLE TEA HELPS WITH WEIGHT LOSS AND BRAIN HEALTH
Diabetic Benefits
For diabetics, purple tea helps inhibit excess glucose absorption in food which results in lower glucose levels. The unique phytochemicals in purple tea reduce serum glucose levels keeping everything in check.
GHG IN PURPLE TEA HAS BEEN LINKED TO DECREASING BODY MASS INDEX, FAT MASS, HIP SIZE, WAIST SIZE, AND SUBCUTANEOUS-FAT THICKNESS WHILE IMPROVING BODY COMPOSITION AND LEAN BODY MASS
Backed by Science
Scientists believe the anthocyanins combat free radicals in your body, soothe inflammation, and power tremendous health benefits. Currently, purple foods make up only about 3 percent of the average American's fruit and vegetable intake. It's time to up the ante on anthocyanins.
ADDING MORE PURPLE FOODS IS GOOD FOR YOUR HEALTH
Less Caffeine
With 42% less caffeine than green tea, our bottled teas contain only 8-9 mgs of caffeine per 16-ounce bottle. A perfect choice to hydrate during the day or night without the jitters or crash you'd get with other highly caffeinated beverages.
ONLY 8-9 MG CAFFEINE PER
16-OUNCE BOTTLE
Purpose Purple Tea's Flavor Notes
We get it, Purple Tea is so new you've never tried it. So, if the amazing health benefits aren't enough to convince you to give it a try, the real question boils down to taste. So how does it taste?
FLORAL
SILKY &
SMOOTH
EARTHY
Switch to Purple
Purple tea is more balanced and less astringent than green or black tea. Learn more about our unqiue flavors here.
© COPYRIGHT 2022
PURPOSE PURPLE TEA®
Site by: Idealgrowth